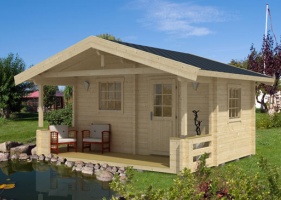 Ready-made Saunas
As one of the first companies Estonia, BalticHouse Production started to make and offer its customers "ready-made" saunas.
Our "ready-made" saunas have a wall thickness of 40-94 mm, standard projects exist, but all saunas can be customized per your request, we also take special projects.
Display 15 Products per page
The price for the "ready-made" sauna includes everything needed for it, only transportation is not included in the price.
The installation time for the "ready-made" saunas is short, 2-3 days, most of them do not require a foundation and the product range includes saunas, for which no building permit is necessary, nor does a building notification have to be filled out.