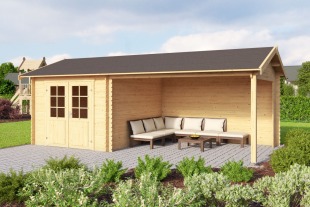 Discounted Garden Houses
Discounted garden houses are products which we produce in large quantities to our bigger clients, but of which we leave a limited amount on sale in Estonia. It is possible to familiarise yourself with the delivery package in viewing a certain product on offer.
All products are usually available in stock.
Transport and installation all over Estonia, ask for an offer!
Display 15 Products per page